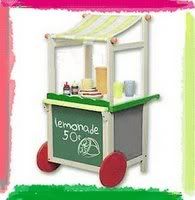 Cathy Bryant at
Word Vessel
sent me the awesome Lemonade Award over the weekend! This award is passed to bloggers for showing great Attitude and/or Gratitude (you know the old saying, "making lemons into lemonade"...). This is a good reminder for me at this time of year when my attitude can get a bit sour due to stress and the hustle and bustle of the season. I must remember to be thankful for my blessings every day of the year. Thank you Cathy!
I'd like to send this award on to these five bloggers:
Thank you to my followers and my fellow book bloggers, whose blogs help keep my book addiction healthy and well-supplied!