Every week
Mouse Grows, Mouse Learns
hosts
What My Child Is Reading
. It's a chance to share the books that our kids love and have been reading for the past week.
My daughter pulled out a few books from her shelf that we haven't read for a while this week. Here they are: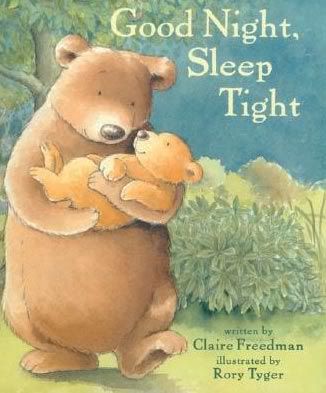 I'm really glad that she picked out
Good Night, Sleep Tight! by Claire Freedman and illustrated by Rory Tyger
, because it is one of my favorites. Grandma is babysitting Archie one evening and getting him ready for bed. But he isn't sleepy yet. They try warm milk, they count fireflies, she sings him songs, they go for a walk. What finally gets him to sleep is Grandma tucking him in the same way she used to tuck in Archie's mom, when she was little. The story is adorable, and the illustrations are really sweet.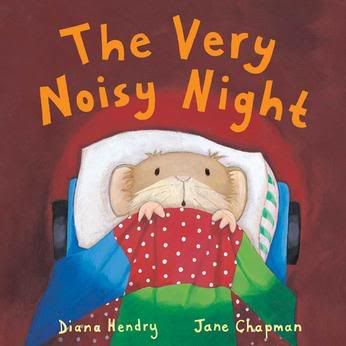 The Very Noisy Night by Diana Hendry and illustrated by Jane Chapman
is another cute bedtime book. Little Mouse can't sleep because he keeps hearing noises. Big Mouse can't sleep because Little Mouse keeps asking what the noises are and wants to sleep in Big Mouse's bed. Big Mouse resists and tries to find a way to get Little Mouse to go to sleep. When he finally plugs Little Mouse's ears, Little Mouse finds that the quiet has made him lonely. Big Mouse finally relents and lets Little Mouse sleep with him. The story and the illustrations are really cute in this book too.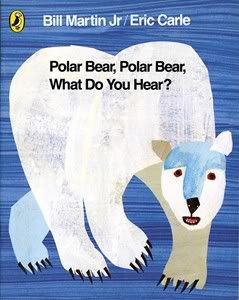 We have a board book version of
Polar Bear, Polar Bear, What Do You Hear? by Bill Martin, Jr, and illustrated by Eric Carle
. It is an old favorite that comes out quite often around here, but I think our recent trip to Sea World (where we saw polar bears) prompted her to pull it out more often this week. This book takes place at a zoo, where the zookeeper hears a bunch of children making noises like the animals they see there. Carle's illustrations are, as usual, colorful and eye-catching.
*****************************

That's what my daughter has been reading this week. Visit
Mouse Grows, Mouse Learns
for more children's book suggestions.