Every week
Mouse Grows, Mouse Learns
hosts
What My Child Is Reading
. It's a chance to share the books that our kids love and have been reading over the past week.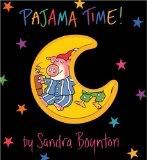 Pajama Time! by Sandra Boynton
has been one of my daughter's favorite bedtime stories for a long time now. She loves all of the different kinds of pajamas, she loves to say how she doesn't like the "ugliest pajamas you've ever seen," and she loves it when they "pajammy to the left, pajammy to the right!" She also likes the page with the stars--she always takes the time to count all of the stars. :-) This is a fun pajama party type of book.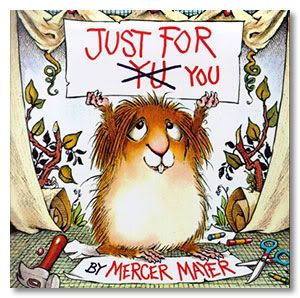 We have an ancient water-damaged and scribbled-in copy of
Just for You by Mercer Mayer
. It was mine when I was my daughter's age. I loved it. Now she loves it. She's been requesting it all week. Little Critter wants to do something special for his mom, but something always messes it up. He finally succeeds in giving her a big hug, just for her. The page when Little Critter makes a mess in the bathroom always makes her giggle. And we love to point out the grasshopper and spider on each page.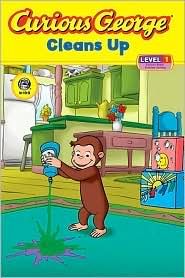 Curious George Cleans Up
is based on an episode of the current PBS Curious George television series. My son has been requesting this story more often lately. George makes a mess on the carpet and tries to clean it up, but goes a bit overboard on the soap and the water. So he has to borrow a water pump from the neighbors. We love how there's a cow in the living room at the end of the story.
*****************************

That's what my kids have been reading this week. Visit
Mouse Grows, Mouse Learns
for more children's book suggestions.