The first line can make or break a reader's interest. Just how well did the author pull you in to the story with their first sentence?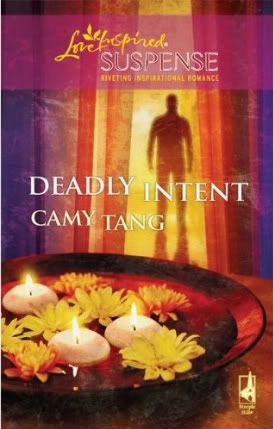 I just finished reading
Deadly Intent by Camy Tang
(ISBN-13: 9780373443475) last night, and absolutely loved the first line:
"The man who walked into Naomi's father's day spa was striking enough to start a female riot."
I giggled to myself when I read this line, knowing this character (Naomi) was going to be fun. The first line says a lot--it gives us the setting, it introduces us to who would become the love interest, and it gives us a good idea of the main character's personality. I couldn't wait to continue reading after I finished this first line.
Friday Firsts is hosted by Allison at Well-Read Reviews. For more information on how to participate in this weekly book meme, visit her site.