The first line can make or break a reader's interest. Just how well did the author pull you in to the story with their first sentence?
I finished
Wench by Dolen Perkins-Valdez
(ISBN: 9780061706547) a few days ago, but I wanted to feature it in Friday Firsts today. I'm going to be reviewing it on January 20 for a virtual book tour stop here.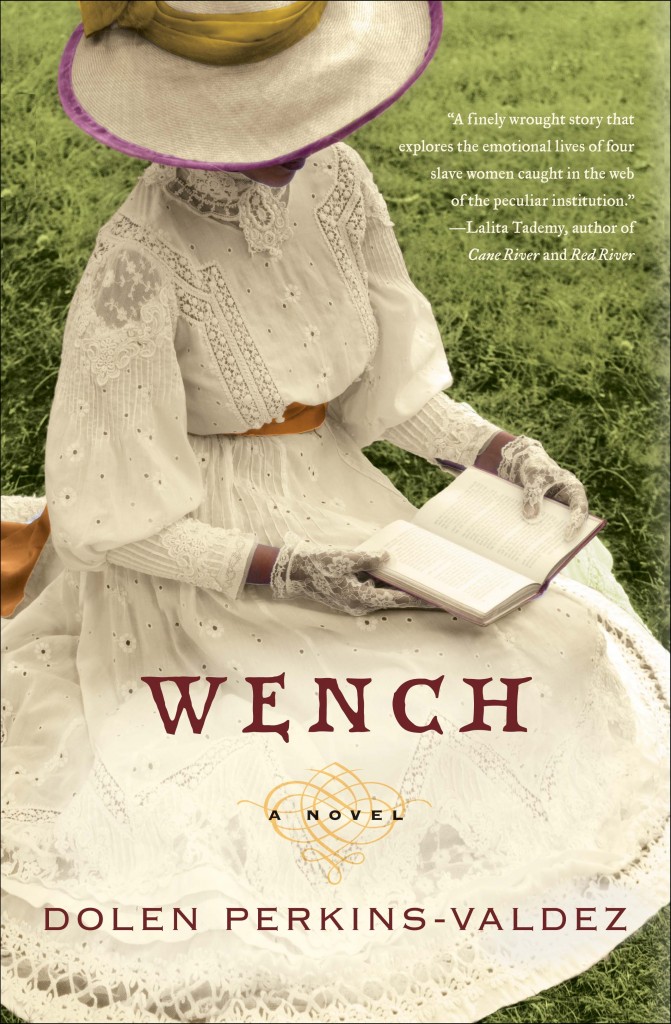 Here's the first line:
"Six slaves sat in a triangle, three women, three men, the men half nestled in the sticky heat of thighs, straining their heads away from the pain of tightly woven ropes."
I'll admit, I had a hard time understanding exactly what the first line was talking about at first. Having the words "slaves," "pain," and "ropes" in the same sentence, my mind automatically jumped to the thought that they were tied up. But after further digestion of the line (a couple of re-readings of the sentence and then continuing down the page), I realized the women were braiding the men's hair. *blush* I felt a bit foolish that I didn't get it right away. Good first sentence? I suppose. It is definitely a very descriptive sentence, which holds much promise for what is to come.
Friday Firsts is hosted by Allison at Well-Read Reviews. For more information on how to participate in this weekly book meme, visit her site.