I totally love the fun pink leather cover on this comprehensive collection of Lewis Carroll's stories. If you go to the
Barnes & Noble link
(it's part of the Barnes & Noble Leatherbound Classics series), there are pictures of the inside, which are gorgeous as well. I'm drooling.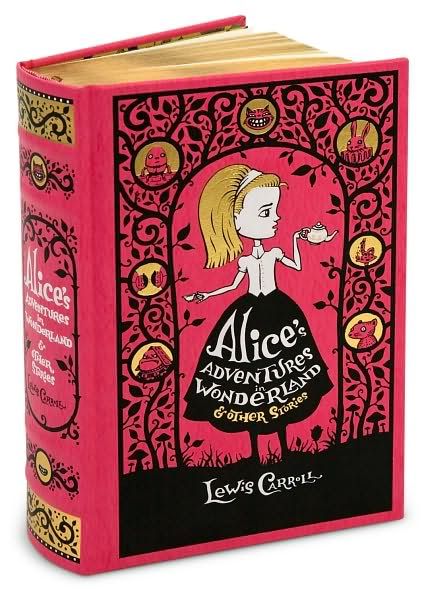 Alice's Adventures in Wonderland and Other Stories by Lewis Carroll
Genre: Children's fiction, fantasy
Pages: 1165
Book Description:
Everything that Lewis Carroll ever published in book form appears in this volume. In addition, at least ten of the shorter pieces have never appeared in print except in their original editions. Included are: "Alice's Adventures in Wonderland" "Through the Looking-Glass" "Sylvie and Bruno" "Sylvie and Bruno Concluded" "The Hunting of the Snark" & all of the poetry, essays, phantasmagoria along with a substantial collection of the miscellaneous writings.
Eye Candy is a feature that was inspired by Marcia at
The Printed Page
and Daphne at
Tanzanite's Shelf and Stuff
, who often post about books with eye-catching covers.