This week I'm wishing for a children's book, and I will admit that it is sort of for me. LOL! I'm wishing for
Eric Carle's Dragons, Dragons
because, well, I like dragons. I think they are really neat fantasy creatures, and this book also includes "other creatures that never were." I think Carle's unique artistry probably meshes really well with this topic. And I also think the cover looks great!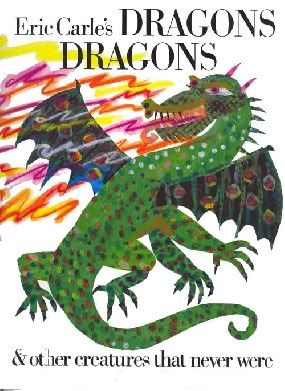 Book Summary:
Fiery dragons, playful centaurs, the mysterious garuda, the web-footed bunyip. These and other mythological creatures abound in Eric Carle's latest creation, Dragons Dragons. In this companion volume to Animals Animals, he celebrates mythology and legends from around the world, and breathes life into the creatures that inhabit them. Illustrating poetry from such authors as Anne McCaffrey, X.J. Kennedy, Myra Cohn Livington, and John Gardner, Eric Carle invites readers of all ages to enter the fabulous world of Dragons Dragons & other creatures that never were.
Did I mention that I really love the cover?
So, what are you wishing for this week?
To find out what other bookworms are wishing for this Wednesday, visit Wishful Wednesday, hosted by
The Bluestocking Guide
. Also check out the
On My Wishlist
meme at
Book Chick City
.