I love the design of this cover--a torn paper collage of a mother and her daughter. It is simple, yet beautiful. I thought it would be a great cover to feature during
National Poetry Month
.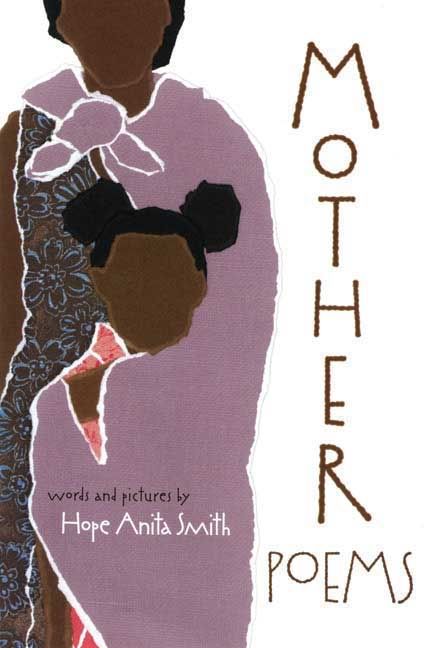 Mother Poems
by
Hope Anita Smith
Genre: Middle Grade Poetry
Publisher: Henry Holt & Co.
ISBN: 978-0-8050-8231-9
Book description:
A young girl thinks of her mom as a superhero, a doctor, her North Star. She feels loved in her mother's arms and capable of conquering the world. But when her beloved role model unexpectedly dies, she cannot even cry; sadness is too overwhelming. As she struggles with grief, she must learn how to carry on while keeping the memory of her mother very much alive inside her heart.
In moving poems, Hope Anita Smith explores a personal yet emotionally universal subject: the death of a parent. Through the eyes of a child and then a young woman, these poignant poems, together with stunning folk-art images, powerfully capture the complicated feelings of someone who shows great hope, strength, and will to overcome.
Eye Candy is a feature that was inspired by Marcia at
The Printed Page
and Daphne at
Tanzanite's Shelf and Stuff
, who often post about books with eye-catching covers.