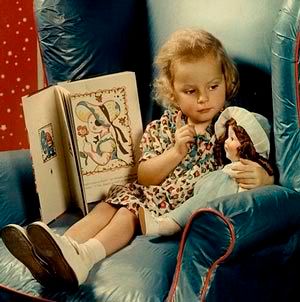 Last week,
Angela at Moment of Peace
asked the question:
What is your favorite childhood reading memory?
I answered at her blog, but I thought I'd expand on that answer here because I think it's a really great question. And I think I'm feeling nostalgic because my almost-5-year-old has started to get the hang of reading and it's bringing back memories of my own childhood reading.
The tough thing for me, though, is picking out ONE favorite childhood reading memory, because I was a major bookworm as a kid. I spent my summers riding my bike in the morning and reading in the hot afternoon. My mom started us early on this practice--she used to make us come in after lunch and spend some quiet time in our rooms. We had the option of taking a nap or reading. I always picked reading.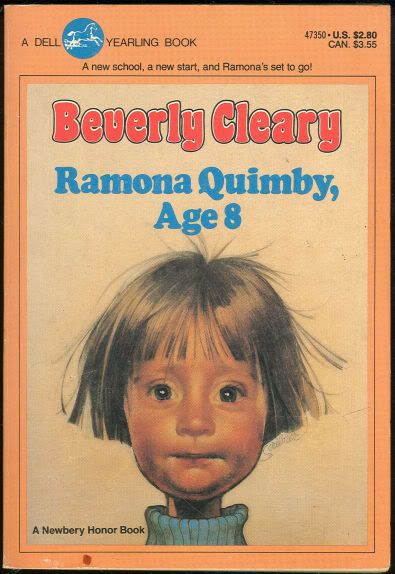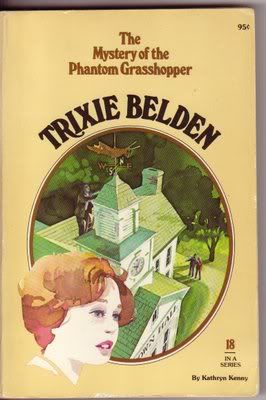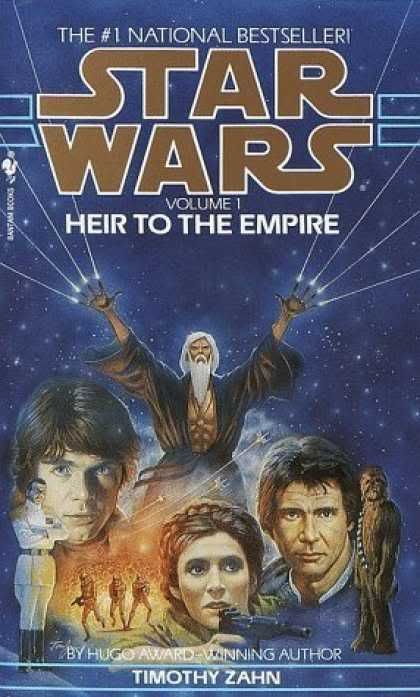 My little bookcase headboard was stuffed full of books that I read and re-read over the years.
Ramona Quimby
books,
E.B. White's classic children's books
,
Little House
books,
The Chronicles of Narnia
,
A Wrinkle in Time,
Nancy Drew
and
Trixie Belden
, the list could go on and on... In high school my brother and I went on a
Star Wars sequels kick
(I still have a box full of them) and I started reading thrillers and mysteries by authors like
Mary Higgins Clark
,
Tom Clancy
,
Michael Crichton
, and
John Grisham
. Ah, such lovely childhood reading memories.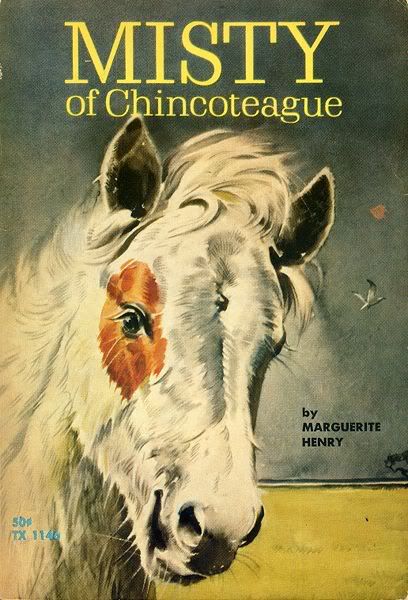 But I particularly remember a summer when I was in grade school that I spent reading every horse book I could find. We went to the library almost every week and I checked out a bunch of Marguerite Henry books--
Misty of Chincoteague
,
Stormy Misty's Foal
,
Justin Morgan Had a Horse
,
Brighty of the Grand Canyon
(about a mule but still wonderful!), and
Sea Star
, along with some other horse-themed books that I can't recall the names of twenty years later. I loved them all.
I became obsessed with horses and wanted one of my very own, never mind that my parents did not have any spare income to spend on an animal they would have to board somewhere else and feed. I outgrew that infatuation with horses by the time I hit junior high, but the summer I read all of the horse books is one I look back on fondly.
I have such wonderful reading memories from my childhood, but the discovery of these books was part of a bigger adventure. I went to the library and browsed the stacks, looking for something that would catch my eye. Although my mom provided me with my own copies of the Narnia books and the Little House books, the horse books were something I chose all on my own. Perhaps that is what makes this childhood reading memory so special. I really hope my kids are as drawn to reading as I have been, so they can experience the joy of the hunt for something new to read, and the thrill of finding that special book that will stay with them well into their adulthood.
So, what is your favorite childhood reading memory?