OK, I had to take a couple of deep breaths to avoid sounding too fangirly right now. I just found out about this book at
Tanzanite's Shelf and Stuff
. Since I adore Diana Gabaldon's Outlander series and have a huge crush on Jamie Fraser, I immediately put it on my wishlist. It doesn't come out until September 10, but I'll be anxiously waiting for it like a kid on Christmas Eve.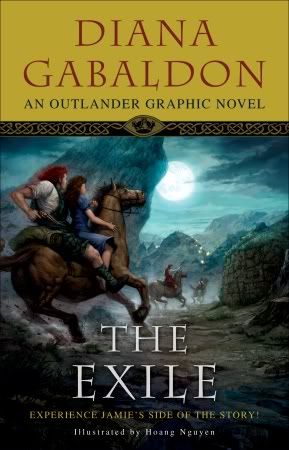 I couldn't find any book descriptions, but I think fans of Outlander have a pretty good idea what it's about. The small letters near the bottom of the cover say "Experience Jamie's side of the story!" Since I love me some Jamie Fraser, I can't wait to take a look at this.
So, what are you wishing for this week?
To find out what other bookworms are wishing for this Wednesday, visit Wishful Wednesday, hosted by
The Bluestocking Guide
. Also check out the
On My Wishlist
meme at
Book Chick City
.
This also qualifies as a pre-publication "can't wait to read" selection, which is the subject of Jill's meme Waiting On Wednesday, at her blog
Breaking the Spine
. Visit her site to see what other upcoming books other readers are eagerly waiting for.