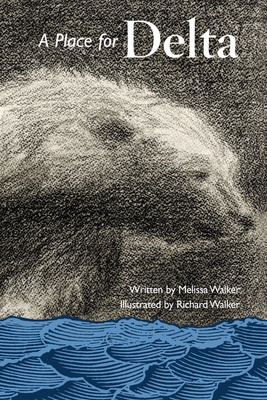 Topics: Fiction - Environment, Adventure, Mystery
Reading Level: Middle grades (Ages 9-12)
Pages: 270
Date Published: June 1, 2010
Rating: 4.5 of 5 stars
Cover blurb:
Joseph can hardly believe what he has been asked to do. His Aunt Kate is waiting for him at a research station and needs help taking care of an orphaned polar bear cub only a few months old. He will leave his friends and family and venture to the farthest northern town in the United States: Barrow, Alaska.
As the adventure unfolds, Joseph and his newfound Eskimo friend Ada find mysteries wherever they look. The bear cub, Delta, remains in danger. Who would want a polar bear dead? Joseph will have to look to the North Georgia woods and his family to save Delta.
When his parents were kids, they too embarked on an excursion into the unknown. Their encounters with the wilderness beyond their backyard have molded the future for Joseph and Delta. A Place for Delta is about one family's journey--a passage born in the Appalachian mountains and leading to the Arctic seas.
I quite enjoyed this book, even as an adult, and I can see this book hitting its target audience. It would have been right up my alley as a preteen--it's got animals, suspense, and nature, all things I have enjoyed reading about throughout my life. In my younger days, I think the polar bear would have grabbed my attention at first, and then I would have been engrossed by the depiction of Joseph's parents' childhood growing up on the border of wilderness in Georgia, until I just couldn't put the book down until I reached the last page. I suspect this book will be equally enticing to young readers as well as it was to this mother of two.
A Place for Delta
was a really fun read. Along with adventure and mystery, it brings in educational information about polar bears, life in Barrow, Alaska, and the Native groups of Alaska (aka Eskimos). At first I wondered if "Eskimo" was an acceptable term for the Inuit and Inupiat people living in Alaska, but after searching a little bit on Google it seems to be a commonly-used title in Alaska by those groups in reference to themselves. I felt more at-ease with the term after that. Speaking of terms, there is a great glossary at the end of the book to help young readers become more familiar with some of the animals and terminology used in the book. And when a reader has become thoroughly entranced by the topics in the book, they can find resources for further reading, useful websites, and recommended films at the back of the book as well.
This book would be a great addition to teachers' classroom libraries, school libraries, and personal libraries. My sister-in-law's 6th grade students will probably love it. It would be great for homeschoolers as well. Adults can't go wrong purchasing this book for the preteen children in their lives who enjoy reading about animals and the environment. Best of all,
A Place for Delta
is the first of a series of books following the adventures of the young characters as they care for young Delta, the polar bear cub.
Congratulations to author Melissa Walker -
A Place for Delta
was recently named as the 2010
International Book Award winner in Children's Fiction
!
About the author:
Melissa Walker has been a Professor of English at the University of New Orleans and Mercer University and a Fellow in Women's Studies at Emory University. She's a vocal advocate for civil rights and for wilderness. Her previous books include Reading the Environment (W.W.Norton, 1994) and Living on Wilderness Time: 200 Days Alone in America's Wild Places (Univ. of Va. Press, 2002). She lives with her husband Jerome in Atlanta and spends much of the summer in Alaska.
**I received a copy of this book for review from
Online Publicist Lisa Roe
- thanks Lisa! For more information on my reviews, please view my
disclosure policy
.**