Book Beginnings on Friday is a meme hosted by Becky at Page Turners. Anyone can participate; just share the opening sentence of your current read, making sure that you include the title and author so others know what you're reading. If you like, share with everyone why you do, or do not, like the sentence.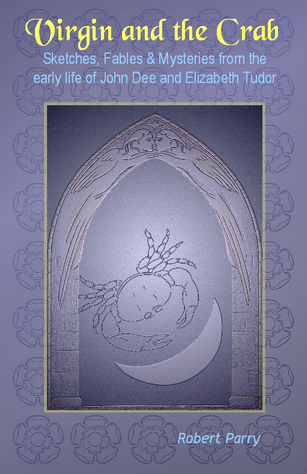 I'm aboout 2/3 of the way through Robert Parry's
Virgin and the Crab
(ISBN: 978-1449515713). Here are the first few lines from the Prologue:
Extract from the private Diary of Dr. John Dee:

April 5th. The Lady Russell robbed a little after midnight of perles, diamonds &c. One John Smyth is suspected, a young man of thirty years old, very ingenious in many handyworkes, melancholek.

You reproach me unjustly, Sir. Melancholic indeed! And anyway, what if I am guilty of a little knavery, a little sleight of hand. What of you, Dee - you who deceived the whole world and got away?
When I started reading, I wasn't sure how to feel about the first few lines. It seems like the story is going to be told in this John Smyth's point of view, but as I read further into the book he seems to be, for the most part, an outside narrator telling the story in the third person, injecting personal views very sparingly and only in specific places. We'll see how well it works when I get to the end. I'm hoping to finish this almost 500-page book this week.