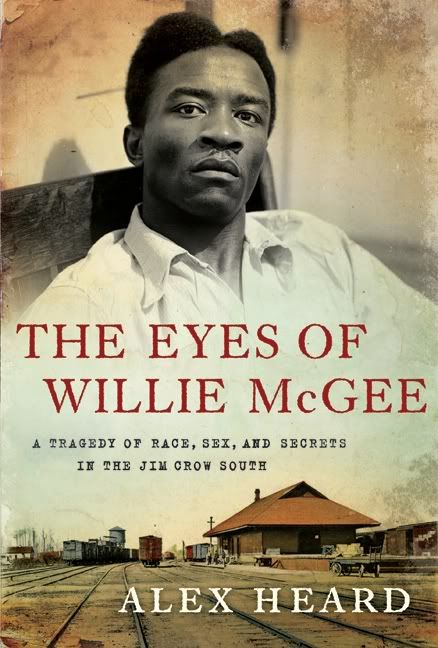 The Eyes of Willie McGee: A Tragedy of Race, Sex, and Secrets in the Jim Crow South
by
Alex Heard
Genre:
Non-fiction History
Pages:
404
Date Published:
May 2010
Publisher:
Harper
Source:
Crazy Book Tours
Rating:
4 of 5 stars
Book Description
(from the
publisher)
:
In 1945, Willie McGee, a young African-American man from Laurel, Mississippi, was sentenced to death for allegedly raping Willette Hawkins, a white housewife. At first, McGee's case was barely noticed, covered only in hostile Mississippi newspapers and far-left publications such as the Daily Worker. Then Bella Abzug, a young New York labor lawyer, was hired by the Civil Rights Congress—an aggressive civil rights organization with ties to the Communist Party of the United States—to oversee McGee's defense. Together with William Patterson, the son of a slave and a devout believer in the need for revolutionary change, Abzug and a group of white Mississippi lawyers risked their lives to plead McGee's case. After years of court battles, McGee's supporters flooded President Harry S. Truman and the U.S. Supreme Court with clemency pleas, and famous Americans—including William Faulkner, Albert Einstein, Jessica Mitford, Paul Robeson, Norman Mailer, and Josephine Baker—spoke out on McGee's behalf.
By the time the case ended in 1951 with McGee's public execution in Mississippi's infamous traveling electric chair, "Free Willie McGee" had become a rallying cry among civil rights activists, progressives, leftists, and Communist Party members. Their movement had succeeded in convincing millions of people worldwide that McGee had been framed and that the real story involved a consensual love affair between him and Mrs. Hawkins—one that she had instigated and controlled. As Heard discovered, this controversial theory is a doorway to a tangle of secrets that spawned a legacy of confusion, misinformation, and pain that still resonates today. The mysteries surrounding McGee's case live on in this provocative tale of justice in the Deep South.
Based on exhaustive documentary research—court transcripts, newspaper reports, archived papers, letters, FBI documents, and the recollections of family members on both sides—Mississippi native Alex Heard tells a moving and unforgettable story that evokes the bitter conflicts between black and white, North and South, in America.
I first heard about this book from Aarti at
BookLust
. She gave it a
great review
, and I put it on my wishlist. One of my favorite topics when I was in college was the Civil Rights Movement, and the issues and controversy stirred by this case really caught my interest.
In 1951, Willie McGee was executed in Mississippi for the alleged rape of a white woman in 1945. By the time of his execution, it was difficult to know what was fact and what was fiction. Southern newspapers maintained that McGee was a rapist and that his execution was warranted, while radical newspapers across the country declared that he was being set up--that he had been in a relationship with the woman, that her accusation was false, and that his confession had been unfairly obtained through coercion. Author Alex Heard approaches this case, which has generated quite passionate opinions over the years, and attempts to sort through the opinion and rumor to find out what actually happened. Although what emerges ultimately is not a very clear picture of what really happened that night, the book provides a much more cohesive understanding of the players in the drama, the part that politics played, and the status of race and prejudice in the South in this period.
One factor that I think was pretty well explained was that regardless of his guilt or innocence, the legal system was stacked against McGee. The possibility of a fair trial seemed pretty unlikely. His juries were filled with white men, his judges usually were impatient and unwilling to allow his ever-changing defense team to have additional time to prepare for trial, and the whole atmosphere of his trials were hostile enough that during his second trial his attorneys left town before the closing arguments because they feared for their lives and held no illusions that the court or law enforcement would protect them.
The author also does a great job of showing how McGee's experiences were not that unusual for a black defendant in the South. He discusses several other trials for rape or murder during the same time period that had similar characteristics--no black persons on the jury, coerced confessions, quick trials, and what could be described as an atmosphere of lynching. These trials required a large police presence (in McGee's first case National Guard troops were called out to the courthouse) to prevent mob lynchings of the defendants. Even with precautions taken, there were cases where defendants were kidnapped and lynched, with few consequences for those responsible. The picture that emerges of Southern justice for African Americans in this time period is not a pretty one. I was sickened by the examples provided where the justice system really failed both black defendants and black victims of crime in this time period.
Mr. Heard did a fantastic job of placing the McGee case in historical context and explaining the way that the Communist party and Civil Rights Congress (CRC) got involved with the case. I also found it interesting to learn that the NAACP had so much animosity towards the CRC because of its communist affiliation. In the hysterical Red Scare atmosphere of the late 1940s-early 1950s, they definitely didn't want their organization to be connected in any way with communists. But there also seemed to be a bit of competitive jealousy there as well. The CRC is an interesting organization that I hadn't heard of before, largely because it dissolved before the Civil Rights Movement really started to have an impact in the South. It was interesting to see the differences between the two organizations in their membership and method. I'm interested in learning more about them.
This was an interesting work of non-fiction history that was wonderfully readable. You don't have to be a historian to understand this one--it is written for the general reader with interest in the topics of the history of the American South, Civil Rights, the criminal justice system, the post-WWII Red Scare, and more. It is nice to be able to walk away from this book and draw your own conclusions about the evidence. The author doesn't really take a solid stand one way or the other, beyond saying that the whole affair story seems pretty far-fetched and doesn't really stand up to other facts in the case. I enjoyed following the author in his search for the truth. If you find these topics interesting, you should give this book a try too.
Related linkage: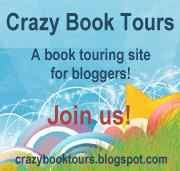 Reading Challenges: Twenty-Ten Challenge, POC Reading Challenge