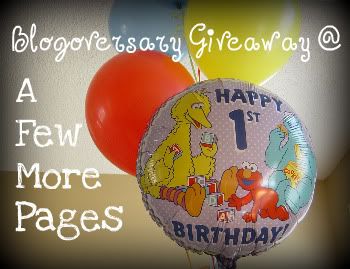 Time to announce the winners of my first blogoversary giveaway!
The grand prize winner is MARG!

The second place winner is Ruthie B.!

And the third place winner was Sharon W.
, who gets
Anne Elliot, A New Beginning by Mary Lydon Simonsen
!
Congratulations winners! The books will be in the mail tomorrow!
Thank you so much to everyone who entered my giveaway and to all who have helped make my first year blogging a wonderful one.