Grace at
The Christian Scroll
and Lee at
Butterfly Blessings
recently gave me this cute award: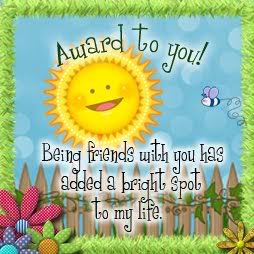 This was so heartwarming to find in my mailbox and my Google Reader! Thank you Grace and Lee! I would like to bestow this award on the following people:
I have also created a new master page with my awards and the people who have given them to me. If I've received an award before, I won't post about it more than once but I'll add your name to my awards page. Thank you for thinking of me! :)
Click here to see the awards page
.