Rude Awakenings of a Jane Austen Addict
by
Laurie Viera Rigler
Genre
: Romance, Time Travel Fiction
Pages
: 293
Date Published
: June 2009
Publisher
:
Plume
Source
:
Crazy Book Tours
Rating
: 4 of 5 stars
Book Description
(
from the publisher
)
:
In Laurie Viera Rigler's first novel, Confessions of a Jane Austen Addict, twenty ­first-century Austen fan Courtney Stone found herself in Regency England occupying the body of one Jane Mansfield- with comic and romantic consequences. Now, in Rude Awakenings of a Jane Austen Addict, Jane Mansfield awakens in the urban madness of twenty-first-century L.A.-in Courtney's body. With no knowledge of Courtney's life, let alone her world-with its horseless carriages and shiny glass box in which tiny figures act out her favorite book, Pride and Prejudice-Jane is over her head. Especially when she falls for a handsome young gentleman. Can a girl from Regency England make sense of a world in which kissing and flirting and even the sexual act raise no matrimonial expectations?
◊ ◊ ◊ ◊ ◊ ◊
Imagine that you were living as a gentleman's daughter in 1813 England, with servants and carriages, bonnets and petticoats. Then imagine waking up one morning in 2009 Los Angeles--a world almost unrecognizable to you. How lost would you feel in a world that is so connected technologically when the world you knew didn't even have electricity? And how confused would you feel to find out that the body and life you are in is as unrecognizable as your apartment?
Rude Awakenings of a Jane Austen Addict
is the companion book to
Confessions of a Jane Austen Addict
.
Confessions
followed the experiences of Courtney, a modern woman who woke up in 1813 England in Jane Mansfield's body.
Rude Awakenings
follows Jane, who woke up in Courtney's 2009 body. Where
Confessions
brought us the misadventures of a modern girl in Regency England,
Rude Awakenings
gives us a chance to see what a Regency girl would do in our modern world.
This was an enjoyable read--I have been extremely curious to read this book ever since I finished
Confessions
. I thought Jane's reactions to the modern world were pretty believable and entertaining. I loved her opening reactions to the alarm clock. The book felt a bit scattered and confused at times, but that isn't too surprising since the main character felt that way quite often. I wasn't a huge fan of her female friends (they could be really negative about Courtney/Jane's decisions) and I couldn't figure out why she stuck with them when in the midst of scrapping other unhelpful aspects of Courtney's life (like her job). But ultimately I liked the ways that Jane fixed Courtney's life and made it her own.
This was a really nice companion sequel to
Confessions of a Jane Austen Addict
. It brought the tale to a satisfactory end, and I was glad to know what ultimately happened to the two heroines. This was a quick and fun read that was an enjoyable diversion from my own worries and cares. If you have read Confessions and haven't read
Rude Awakenings
yet, you really should give it a try. The story is incomplete without it. And if you haven't given these books a go yet, you should read them both to get the whole story.
Related Linkage: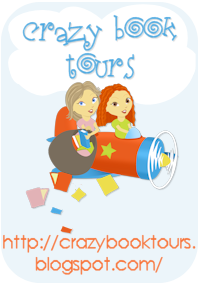 Reading Challenges: Everything Austen II