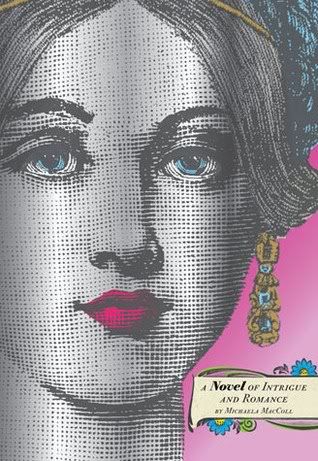 Prisoners in the Palace
by
Michaela MacColl
Genre:
YA Historical Fiction
Pages:
362
Date Published:
October 2010
Publisher:
Chronicle Books
Source:
1 ARC Tours
Rating:
4.5 of 5 stars
Book description
(from the
publisher
):
London, 1838. Sixteen-year-old Liza's dreams of her society debut are dashed when her parents are killed in an accident. Penniless, she accepts the position of lady's maid to young Princess Victoria and steps unwittingly into the gossipy intrigue of the servant's world below-stairs as well as the trickery above. Is it possible that her changing circumstances may offer Liza the chance to determine her own fate, find true love, and secure the throne for her future queen?
Meticulously based on newly discovered information, this riveting novel is as rich in historical detail as Catherine, Called Birdy, and as sizzling with intrigue as The Luxe.
◊ ◊ ◊ ◊ ◊ ◊ ◊
This was a very enjoyable Young Adult Historical Fiction novel. Through the character of Liza, a newly orphaned young lady, the reader gets a behind-the-scenes look at the household and life of Princess Victoria. Liza is an interesting character from the start. Her parents died in a carriage accident, apparently leaving her nothing but debts. Desperate for employment and a place to live, she accepts a position as the maid to Princess Victoria, even though she has no experienced beyond having her own maids. Liza struggles with her new, diminished position in society and life, and also finds herself neck-deep in the politics and intrigue surrounding the future Queen of England.
I was familiar with some of Victoria's life already, having watched and adored the film
The Young Victoria
. This was a lovely way to immerse myself deeper into Victoria's life. Sir John, Victoria's mother's personal secretary and comptroller, is portrayed very similarly to the film--as a loathsome man obsessed with money and power. As Ms. MacColl points out in her note at the end of the book "he really was a villain. After she became Queen, Victoria called him a demon and noted his cruel and abusive treatment of her in her diaries..." (p. 358).
There were points when I found Liza to be a bit tiring and immature, but perhaps some of that is to be expected from a formerly pampered seventeen-year-old girl. She often envied Victoria for having the life that she longed for, and took many chances in her attempt to have just a taste of that life. I wondered whether Victoria would humor someone like Liza in real-life as much as she did in this book.
One of my favorite things about the book was that it gave an interesting look at life in the period, from royalty to servants, and newspapermen to the poor. I appreciated that the author was realistic in depicting Victoria's former maid--she was dismissed for being pregnant and unmarried, and finding her options limited as a girl with no references, she became a prostitute. Her circumstances were probably not unusual for girls in her situation.
The other thing I loved was that after I finished enjoying the world Ms. MacColl created in
Prisoners at the Palace
, I was treated to her "Author's Note" at the end, which wonderfully provides historical notes about Victoria and explains Ms. MacColl's real-life inspiration for characters like Liza and her love interest, Will Fulton. I was utterly thrilled to learn that there was actually an "Inside Boy" in Victoria's home, though the real one didn't appear in the historical record until after Victoria had her first child.
I loved this book! If you enjoyed
The Young Victoria
, you will find this book to be a charming and fascinating look into the life of Victoria before she became queen.
Related Linkage: