The Heroine's Bookshelf: Life Lessons, from Jane Austen to Laura Ingalls Wilder
by
Erin Blakemore
Genre:
Non-Fiction, Literary Criticism
Pages:
224
Publication Date:
November 2010
Publisher:
Harper
Source:
Crazy Book Tours
Rating:
4.5 of 5 stars
Book Description
(from the
book website
)
:
An exploration of classic heroines and their equally admirable authors, The Heroine's Bookshelf shows today's women how to tap into their inner strengths
and live life with intelligence and grace.
Jo March, Scarlett O'Hara, Scout Finch—the literary canon is brimming with intelligent, feisty, never-say-die heroines and celebrated female authors. Like today's women, they placed a premium on personality, spirituality, career, sisterhood, and family. When they were up against the wall, authors like Jane Austen and Louisa May Alcott fought back—sometimes with words, sometimes with gritty actions. In this witty, informative, and inspiring read, their stories offer much-needed literary intervention to modern women.
♦♦♦♦♦♦♦♦
"Reading books used to be just as transgressive as writing them. After all, good books sow the seeds of future actions. They feed us when we get divorced, walk out on jobs or unequal relationships, raise uppity daughters, and demand our due. They comfort us when we're lonely and give us the words we crave. Don't we owe the women who dared to provide them a bit of our undivided attention?" (xvii)
The Heroine's Bookshelf
explores twelve themes and the novel heroines that exemplify those themes. From Lizzy Bennet in Jane Austen's
Pride and Prejudice
to Mary Lennox in Frances Hodgson Burnett's
The Secret Garden
, the reader gets to know not only each of the twelve heroines, but their authors as well. Each chapter focuses on a theme, among them Self, Faith, Fight, and Magic, and explains how each author and her heroine demonstrate each of these life lessons. For book lovers,
The Heroine's Bookshelf
is a rapturous exploration of the books we've enjoyed reading in our growing up years (and after) and the books we haven't read yet but clearly need to.
I really enjoyed this book. The way that Ms. Blakemore discusses each book and author with such respect, while staying light-hearted at the same time... well, it all just came together in a lovely way. After reading the first chapter (on Lizzy Bennett in
Pride and Prejudice
), I happily sighed and hugged the book--something I haven't done to a book in a long time! Some of the other chapters didn't provoke the same reaction, but they were very interesting and inspired me to add several more books to my TBR list. For example, I have been meaning to read Zora Neale Hurston's
Their Eyes Were Watching God
, but after reading Blakemore's chapter on how the book demonstrates Faith, I am even more motivated to dive into it in the coming year. Also, I had never really been that interested in reading Margaret Mitchell's
Gone With The Wind
, but after reading Ms. Blakemore's chapter on how it taught her that defeat is not an option, I am very intrigued to pick it up.
This was such a delightful and interesting book, and it has opened doors to books that hadn't really been on my radar before, but that now will make their way onto my TBR pile. It also helped me to revisit and see in a new light some of the books I've read and loved in the past. I would highly recommend this book to any female book lover, regardless of whether or not she has read any or all of the books profiled in it. It was great fun to read, and if you're looking for that perfect last-minute Christmas gift,
The Heroine's Bookshelf
would be a fantastic surprise for any book lover to find under the tree.
Related Linkage: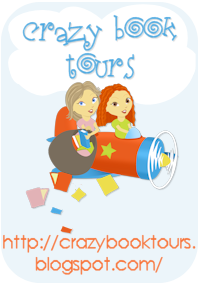 Reading Challenges: Everything Austen II