How to participate:
Share the first line (or two) of the book you are currently reading on your blog or in the comments. Include the title and the author so we know what you're reading. Then, if you feel so moved, let us know what your first impressions were based on that first line, and let us know if you liked or did not like the sentence. The link-up will be here at
A Few More Pages
every Friday.
Thanks to
Becky at Page Turners
for starting this meme and to
Rose City Reader
for inspiring it!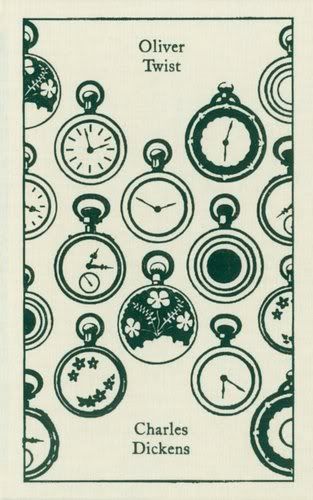 This month I'm working my way through
Oliver Twist by Charles Dickens
, as part of Allie's
Readathon at A Literary Odyssey
. Here's the first line:
Among other public buildings in the town of Mudfog, it boasts of one which is common to most towns great or small, to wit, a workhouse; and in this workhouse there was born on a day and date which I need not trouble myself to repeat, inasmuch as it can be of no possible consequence to the reader, in this stage of the business at all events, the item of mortality whose name is prefixed to the head of this chapter.
This is my first time reading
Oliver Twist
, and my reaction to this first line was honestly a feeling of distress. This is a wordy first line, with too many asides, commas, and semicolons. I was scared that the rest of the book would be like this. It is like this in places, but thankfully Dickens doesn't use these horribly long sentences all of the time.
So, what is the first line of your current read, and how did you like it? Please leave the link to your specific post, not just to the front page of your blog.
---
---