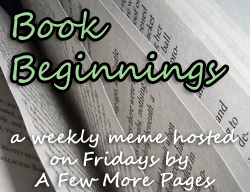 How to participate:
Share the first line (or two) of the book you are currently reading on your blog or in the comments. Include the title and the author so we know what you're reading. Then, if you feel so moved, let us know what your first impressions were based on that first line, and let us know if you liked or did not like the sentence. The link-up will be at
A Few More Pages
every Friday and will be open for the entire week.
Thanks to
Becky at Page Turners
for starting this meme and to
Rose City Reader
for inspiring it!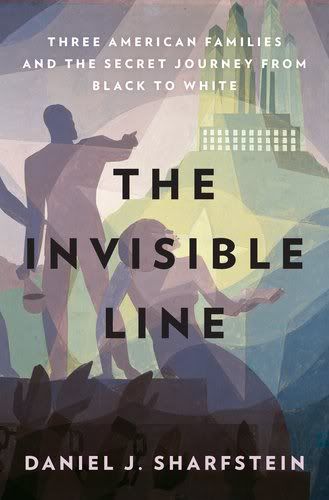 This week I am reading nonfiction! I'll be reviewing
The Invisible Line: Three American Families and the Secret Journey From Black to White by Daniel Sharfstein
next week. Here is the first line from Chapter 1:
Gideon Gibson rode alone through the perpetual twilight of the woods on a Sunday. In the thick forests of the South Carolina backcountry, light hit the ground scattered and split, filtered through leaves and pine needles as through a cathedral's stained glass.
Not bad for the beginning of a nonfiction book! In fact, I thought the beginning was quite picturesque. Something that I'm liking about this book so far is that it isn't as dry as some nonfiction can be. I'm a little over a third of the way in, and it's been quite interesting.
So, what is the first line of your current read, and how did you like it? Please leave the link to your specific post, not just to the front page of your blog.
---
---