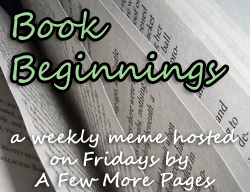 How to participate:
Share the first line (or two) of the book you are currently reading on your blog or in the comments. Include the title and the author so we know what you're reading. Then, if you would like, let us know what your first impressions were based on that first line, and let us know if you liked or did not like the sentence. The link-up will be at
A Few More Pages
every Friday and will be open for the entire week.
Thanks to
Becky at Page Turners
for starting this meme and to
Rose City Reader
for inspiring it!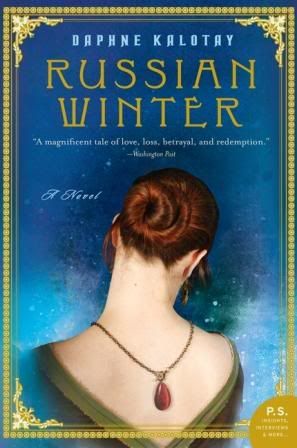 I just started reading
Russian Winter by Daphne Kalotay
. Here is the first line:
The afternoon was so cold, so relentlessly gray, few pedestrians passed the long island of trees dividing Commonwealth Avenue, and even little dogs, shunted along impatiently, wore thermal coats and offended expressions.
I rather liked this first line. It is a little bit wordy (with quite a few commas), but it effectively paints a picture of a really cold day. I can almost see the scene in my head, of a day so cold that even the dogs don't want to be out there.
So, what is the first line of your current read, and how did you like it? Please leave the link to your specific post, not just to the front page of your blog.
---
---