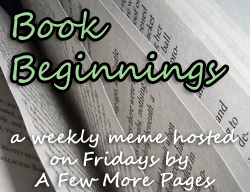 How to participate:
Share the first line (or two) of the book you are currently reading on your blog or in the comments. Include the title and the author so we know what you're reading. Then, if you feel so moved, let us know what your first impressions were based on that first line, and let us know if you liked or did not like the sentence. The link-up will be here at
A Few More Pages
every Friday and will be open for the entire week.
Thanks to
Becky at Page Turners
for starting this meme and to
Rose City Reader
for inspiring it!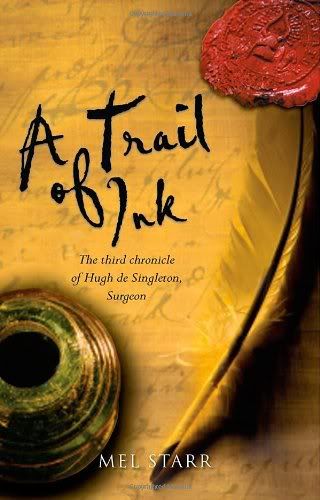 This week I'm finishing up
A Trail of Ink
by Mel Starr. Here are the first few lines:
I had never seen Master John Wyclif so afflicted. He was rarely found at such a loss when in disputation with other masters. He told me later, when I had returned them to him, that it was as onerous to plunder a bachelor scholar's books as it would be to steal another man's wife.
Ooooh, stolen books? I think I would feel the same way as Master Wyclif--and I'm not a bachelor scholar! These first few lines have me looking forward to the story to come, both for the mystery and for the wittiness that the writing is already showing.
So, what is the first line of your current read, and how did you like it? Please leave the link to your specific post, not just to the front page of your blog.
---
---