I am so very pleased to welcome historical fiction author Robert Parry to A Few More Pages today! Historical fiction is one of my favorite genres, and Robert has done a wonderful job of bringing the past to life through his books. In June of 2010, I was entralled by his first book,
Virgin and the Crab
(
click here for my review
). In January of 2011, Robert's newest book, The Arrow Chest, was released, and it sounds like another winner! Thank you for joining us today, Robert!
Thank you Katy for the opportunity to tell your readers about my new novel
The Arrow Chest
. Here, firstly, is the text from the back cover:
London, 1876. The painter Amos Roselli is in love with his life-long friend and model, the beautiful Daphne - and she with him - until one day she is discovered by another man, a powerful and wealthy industrialist. What will happen when Daphne realises she has sacrificed her happiness to a loveless marriage? What will happen when the artist realises he has lost his most cherished source of inspiration? And how will they negotiate the ever-increasing frequency of strange and bizarre events that seem to be driving them inexorably towards self-destruction. Here, amid the extravagant Neo-Gothic culture of Victorian England, the iconic poem The Lady of Shalott blends with mysterious and ghostly glimpses of Tudor history. Romantic, atmospheric and deeply dark.
Although, as you can see, this is a Victorian novel, it also spans the centuries to include the story of the Tudor Queen, Anne Boleyn. Along the way, it seeks to answer some intriguing questions about this most controversial and charismatic of women - and the men who loved her. Just what was is it about Anne, for instance, that inspired Henry VIII to undertake a patient seven-year courtship, only to abandon her and send her to the executioner's block after three short years of turbulent marriage? What was it about her that so polarised public opinion at the time - that so many of her contemporaries seemed to have either loved her or hated her? And why, even at a remove of almost five hundred years, does her story continue to fascinate us? Anne Boleyn was sent to her death on trumped up charges of adultery and treason – a sad ending to a glittering life. But she also left us her daughter Elizabeth who would become England's greatest monarch - while the pivotal role she played in that most significant of historical events, the English Reformation, guarantees her a permanent place upon the stage of world history. What a fabulously interesting individual! Yet, as a novelist, how do you come up with something fresh? How do you write a story of someone who has already been celebrated in dozens of books, movies and extravagant TV productions? The quest to solve this problem allowed me to combine two of my favourite periods of English history, the Tudor and the Victorian, in one novel.
In
The Arrow Chest
the whole story of Anne Boleyn is bought forward into 19th century England. Here she becomes Daphne, Lady Bowlend, and is joined by two men, Amos Roselli, a painter, and the powerful industrialist Lord Oliver Ramsey – men who also have their Tudor counterparts back in the 16th century in the shape of the poet Sir Thomas Wyatt (whom Henry considered a rival to Anne's affections), and Henry VIII himself. The emotional dynamic between the three is then played out against a neo-Gothic backdrop in which the past impinges on the present in a supernatural way. Dreams and reality combine as the centuries melt away.
The title, meanwhile,
The Arrow Chest
, comes from the object in which the body (and head) of Anne Boleyn was buried following her execution in 1536. An arrow chest in those days was a long wooden box, made from elm-wood in this instance, for storing long-bow staves as well as arrows - sufficient in size, therefore, to contain a body. It might have been decorated or inlaid in some way, but might also have been quite plain. Arrows were important to the Tudors not only as weaponry, but also for use in hunting - a pastime reserved mostly for the aristocracy. Over time, the symbolism of the hunt and the 'chase' naturally came to be associated with courtship and sexual desire. Henry, for example, in one of his love-letters to Anne Boleyn refers to being stricken by Cupid's dart! The novel feeds off much of this symbolism, and the arrow chest itself (as I hope you might discover) becomes an increasingly important feature in the lives of the characters as the story unfolds.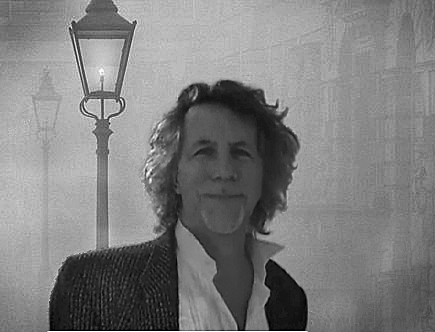 Robert Parry is an independent UK writer of historical fiction with special interests in Tudor and Elizabethan history, Victorian Gothic and Pre-Raphaelite art. His debut novel, Virgin and the Crab first appeared in 2009, and his 2nd novel The Arrow Chest was published in January 2011. Both are available in Paperback and on Kindle. Details of these, plus news, competitions and more can be found at
http://robertparry.wordpress.com
Related Linkage: