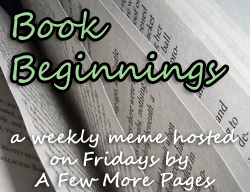 How to participate:
Share the first line (or two) of the book you are currently reading on your blog or in the comments. Include the title and the author so we know what you're reading. Then, if you would like, let us know what your first impressions were based on that first line, and let us know if you liked or did not like the sentence. The link-up will be at
A Few More Pages
every Friday and will be open for the entire week.
Thanks to
Becky at Page Turners
for starting this meme and to
Rose City Reader
for inspiring it!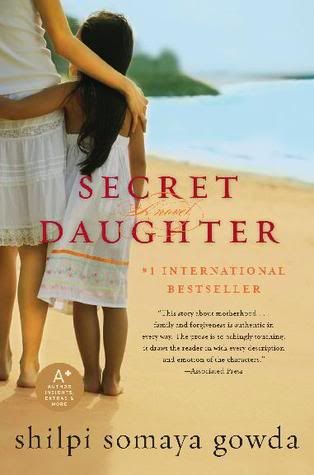 I had a burst of reading last week and finished this book already, but since I haven't really started anything new this week (I'm grading papers and midterm exams), I'll share the first couple of lines from the prologue. The book is
Secret Daughter
by Shilpi Somaya Gowda.
He clutches the worn slip of paper in his hand, trying to compare the letters written there to the red sign hanging on the door in front of him. Looking back and forth from the paper to the door several times, he is careful not to make a mistake.
There is a quiet desperation to these first couple of lines. He is clutching a slip of paper, trying to match the letters there to the sign. He apparently cannot read the words, but he is very careful to make sure he is at the right place. It made me wonder what was so important on the other side of that door.
So, what is the first line of your current read, and how did you like it? Please leave the link to your specific post, not just to the front page of your blog.
---
---