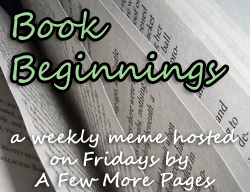 How to participate:
Share the first line (or two) of the book you are currently reading on your blog or in the comments. Include the title and the author so we know what you're reading. Then, if you would like, let us know what your first impressions were based on that first line, and let us know if you liked or did not like the sentence. The link-up will be at
A Few More Pages
every Friday and will be open for the entire week.
Thanks to
Becky at Page Turners
for starting this meme and to
Rose City Reader
for inspiring it!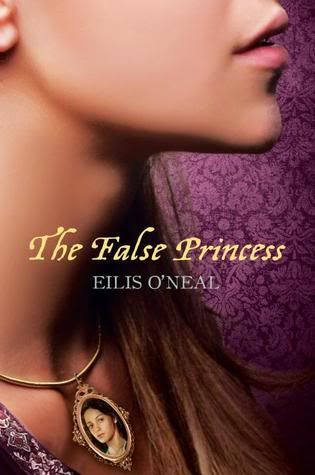 Today I'm finishing up a quick read of The False Princess by Eilis O'Neal. Here is the first line:
The day they came to tell me, I was in one of the gardens with Kiernan, trying to decipher a three-hundred-year-old map of the palace grounds.
I thought this was a good start--thought-provoking because I figured she must be talking about the day that she learned she was, as the title tells us, the "false princess." For some reason, the sentence makes it feel like she was totally caught off guard by the revelation. It also seems to say a bit about the girl herself--I immediately thought she must be adventurous to be exploring the palace grounds with a three-hundred-year-old map.
So, what is the first line of your current read, and how did you like it? Please leave the link to your specific post, not just to the front page of your blog.
---
---