How fitting that Blogger was down on Friday the 13th! Everything appears to be up and running again, so you can link up now! :)
By the way, I just wanted to thank all of you who have been participating and spreading the word. I think last week we had the most participants since I took over the event! Thanks so much for being here! I'll hopefully get a chance to visit everyone after the weekend when I'm finished grading finals. Have a great week!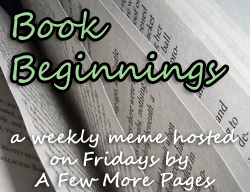 How to participate:
Share the first line (or two) of the book you are currently reading on your blog or in the comments. Include the title and the author so we know what you're reading. Then, if you would like, let us know what your first impressions were based on that first line, and let us know if you liked or did not like the sentence. The link-up will be at
A Few More Pages
every Friday and will be open for the entire week.
Thanks to
Becky at Page Turners
for starting this meme and to
Rose City Reader
for inspiring it!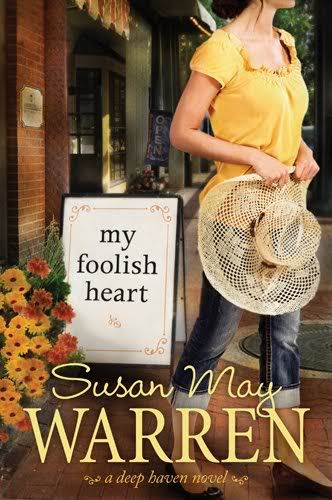 My beginning this week comes from a book I recently started and cannot wait to finish. The title is
My Foolish Heart by Susan May Warren
. Here's the first line:
For two hours a night, Monday through Saturday, Isadora Presley became the girl she'd lost.
I really like this beginning because it says a lot. Just from the book's description I know she is a talk show radio host whose life has been rocked by an accident. I'm not sure what the accident consisted of, but this line really explains just how much she has been changed by it. She essentially feels like the girl she once was has been lost. I'm so looking forward to getting further into the story.
So, what is the first line of your current read, and how did you like it? Please leave the link to your specific post, not just to the front page of your blog.
---
---