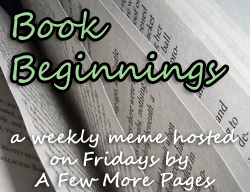 How to participate:
Share the first line (or two) of the book you are currently reading on your blog or in the comments. Include the title and the author so we know what you're reading. Then, if you would like, let us know what your first impressions were based on that first line, and let us know if you liked or did not like the sentence. The link-up will be at
A Few More Pages
every Friday and will be open for the entire week.
Thanks to
Becky at Page Turners
for starting this meme and to
Rose City Reader
for inspiring it!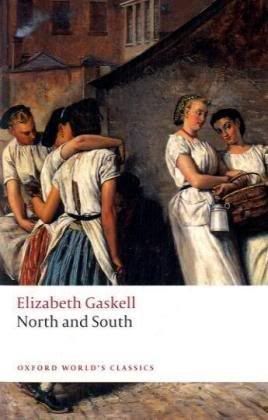 This week I'm trying to get back into
North and South by Elizabeth Gaskell
. I started it three months ago but had to put it aside because of review commitments and too much going on at work. And ugh, I've got quite a review backlog going on here too (I need to get some posted!). Here are the first few lines of
North and South
:
'Edith!' said Margaret, gently, 'Edith!'
But, as Margaret half suspected, Edith had fallen asleep. She lay curled up on the sofa in the back drawing-room in Harley Street, looking very lovely in her white muslin and blue ribbons.
I admit, this beginning isn't exactly gripping. I was curious about who Edith was, but I definitely did not fall in love with the book based on the beginning. I'm probably about a quarter of the way through and I am loving it now--wishing I could find a quiet corner to read in for a few hours until I finish the book.
So, what is the first line of your current read, and how did you like it? Please leave the link to your specific post, not just to the front page of your blog.
---
---