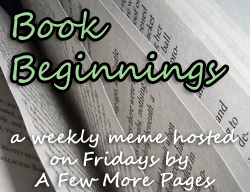 How to participate:
Share the first line (or two) of the book you are currently reading on your blog or in the comments. Include the title and the author so we know what you're reading. Then, if you would like, let us know what your first impressions were based on that first line, and let us know if you liked or did not like the sentence. The link-up will be at
A Few More Pages
every Friday and will be open for the entire week.
Thanks to
Becky at Page Turners
for starting this meme and to
Rose City Reader
for inspiring it!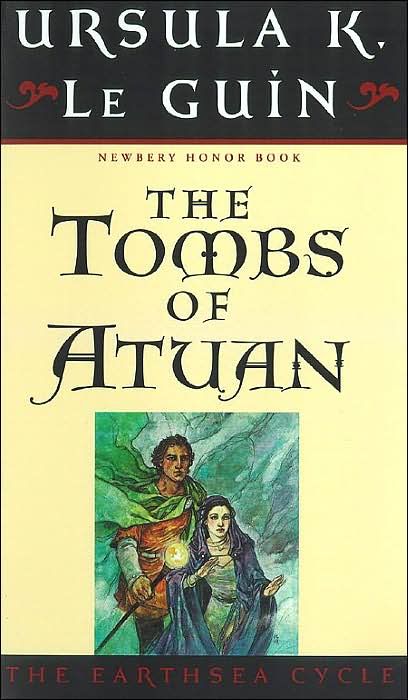 I was out of town, camping in a cabin in the mountains this week, so I got a bit of reading done! Hopefully I'll be getting some reviews up in the coming week as well. This week I actually got to start a new book,
The Tombs of Atuan by Ursula K. Le Guin
. Here are the first couple of lines:
"Come home, Tenar! Come home!"
In the deep valley, in the twilight, the apple trees were on the eve of blossoming; here and there among the shadowed boughs one flower had opened early, rose and white, like a faint star. Down the orchard aisles, in the thick, new, wet grass, the little girl ran for the joy of running; hearing the call she did not come at once, but made a long circle before she turned her face towards home.
This is book 2 of the Earthsea Cycle, so the first thing that I wondered about this beginning was who Tenar was and why was she being summoned home. Tenar wasn't in the first book, so this had me quite curious. The next few lines are wonderfully descriptive, so that was also a pleasant way to start the book. This should be a quick read, and I'm looking forward to finishing it.
So, what is the first line of your current read, and how did you like it? Please leave the link to your specific post, not just to the front page of your blog.
---
---