Blogger queue fail! This was all set to post last night but Blogger didn't do its job. :(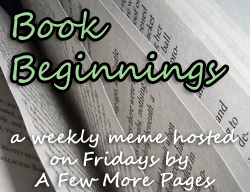 How to participate:
Share the first line (or two) of the book you are currently reading on your blog or in the comments. Include the title and the author so we know what you're reading. Then, if you would like, let us know what your first impressions were based on that first line, and let us know if you liked or did not like the sentence. The link-up will be at
A Few More Pages
every Friday and will be open for the entire week.
Thanks to
Becky at Page Turners
for starting this meme and to
Rose City Reader
for inspiring it!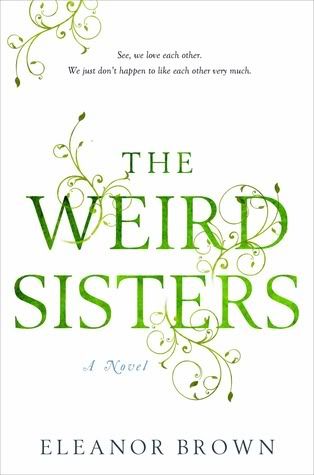 This week I'm reading
The Weird Sisters by Eleanor Brown
. Here are the first two lines from the prologue:
We came home because we were failures. We wouldn't admit that, of course, not at first, not to ourselves, and certainly not to anyone else.
Interesting way to start things off. It made me wonder what they had failed at and what reasons they gave for coming home that didn't admit failure. I'm almost finished with this book and I'm really liking it.
What is the first line of your current read, and how did you like it? Please leave the link to your specific post, not just to the front page of your blog.
---
---