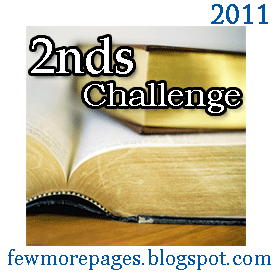 So you met your reading goal for the 2nds Challenge? Wonderful!
Or maybe it's the end of the year and you didn't read as many seconds as you had originally hoped to at the beginning of the year? As long as you had fun, that's OK!
This is the place where you can link up your wrap-up posts. What goes in a wrap-up post? You could just put all of your review links for this challenge into a post and call it good. Or you could go a step further and include some reflections on the challenge. Here are some ideas of questions you could answer:
What was your favorite book read for this challenge? Your least favorite?
Do you plan to read more books by the authors you had seconds of this year?
Did you learn anything new about yourself or your reading habits through this challenge?
Again, answering these questions is totally optional. It's just kind of fun for your blog followers and for those of us who come visit your wrap-up post. :)
Thank you for participating in the challenge! It's been fun and I hope to see you again for the challenge in 2012!
---