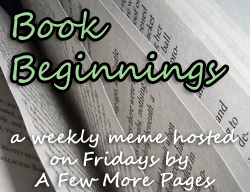 How to participate:
There's nothing quite like the anticipation that comes from cracking open a book for the first time! Share the first line (or two) of the book you are currently reading on your blog or in the comments. Include the title and the author so we know what you're reading. Then, if you would like, let us know what your first impressions were based on that first line, and let us know if you liked or did not like the sentence. The link-up will be at
A Few More Pages
every Friday and will be open for the entire week.
Thanks to
Becky at Page Turners
for starting this meme and to
Rose City Reader
for inspiring it!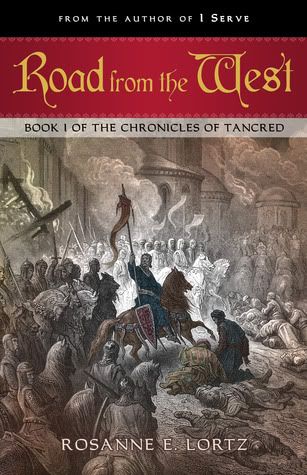 This week I'd like to share the beginning for
Road from the West
by
Rosanne E. Lortz
, a book I'll be reviewing next month:
The stars changed their courses the day that Tancred the marquis tossed aside his sword and strode off the field of battle.
Now, this is a pretty intriguing first line. I am filled with questions after reading it: Why did Tancred stop fighting? Where was he going? How would others react to his action? I also think it foreshadows the future, since it indicates that his quitting the field of battle would have far-reaching consequences ("The stars changed their courses"). Nice beginning!
So, what is the first line of your current read, and how did you like it? Please leave the link to your specific post, not just to the front page of your blog.
---
---