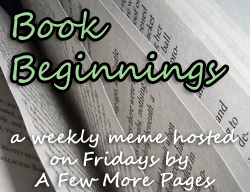 There's nothing quite like the anticipation that comes from cracking open a book for the first time!
How to participate:
Share the first line (or two) of the book you are currently reading on your blog or in the comments. Include the title and the author so we know what you're reading. Then, if you would like, let us know what your first impressions were based on that first line, and let us know if you liked or did not like the sentence. The link-up will be at
A Few More Pages
every Friday and will be open for the entire week.
Thanks to
Becky at Page Turners
for starting this meme and to
Rose City Reader
for inspiring it!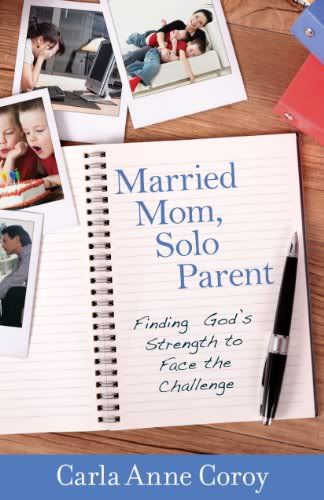 This is the book I've been reading lately.
Married Mom, Solo Parent: Finding God's Strength to Face the Challenge by Carla Anne Coroy
. Here are the first lines:
I'm not sure when I fully realized it. It took me years, and when I finally got it, I was not at all impressed. I was raising my children as a single mom even though I was married to their dad.
I decided to read this book because the title describes the way I feel a lot of the time--my husband is a fireman who works 48-hour shifts, so I spend a lot of time alone with my kids. I sometimes struggle with what feels like a heavy weight of responsibility being the only adult in the house for half of the month. Single moms have my utmost respect for being in that position full-time. Anyway, from the first line of this book, I can relate, and I'm looking forward to getting some good advice and support on how to better handle the stress. So far, it's really keeping my interest. Lots of sticky tabs in this one so far.
So, what is the first line of your current read, and how did you like it? Please leave the link to your specific post, not just to the front page of your blog.
---
---