For some reason, Blogger doesn't like it when I try to schedule this post. It reverts to draft so often that I should just stop relying on it. Sorry this is late!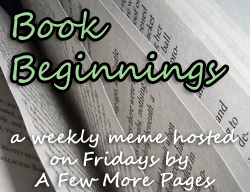 There's nothing quite like the anticipation that comes from cracking open a book for the first time!
How to participate:
Share the first line (or two) of the book you are currently reading on your blog or in the comments. Include the title and the author so we know what you're reading. Then, if you would like, let us know what your first impressions were based on that first line, and let us know if you liked or did not like the sentence. The link-up will be at
A Few More Pages
every Friday and will be open for the entire week.
Thanks to
Becky at Page Turners
for starting this meme and to
Rose City Reader
for inspiring it!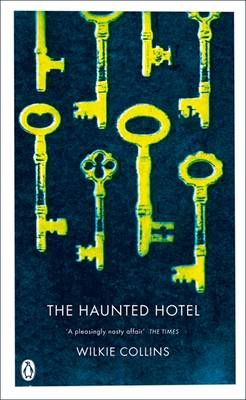 It's a good time for a spooky read, and this is one that's been sitting on my TBR for a while. Hopefully I'll get to read it this weekend! It's
The Haunted Hotel by Wilkie Collins
. Here are the first lines:
In the year 1860, the reputation of Doctor Wybrow as a London physician reached its high point. It was reported on good authority that he was in receipt of one of the largest incomes derived from the practice of medicine in modern times.
Yeah, not especially exciting. In fact, I think it's a bit boring for a beginning. I suppose it could be a nice, unassuming way to start a story about a haunted hotel. We'll just have to see how it progresses.
What is the first line of your current read, and how did you like it? Please leave the link to your specific post, not just to the front page of your blog.
---
---