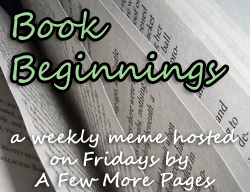 How to participate:
Share the first line (or two) of the book you are currently reading on your blog or in the comments. Include the title and the author so we know what you're reading. Then, if you would like, let us know what your first impressions were based on that first line, and let us know if you liked or did not like the sentence. The link-up will be at
A Few More Pages
every Friday and will be open for the entire week.
Thanks to
Becky at Page Turners
for starting this meme and to
Rose City Reader
for inspiring it!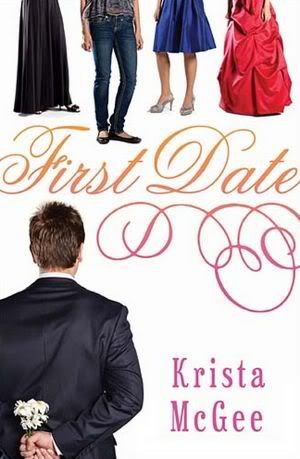 This week I read
First Date
by Krista McGee. Here are the first lines:
'You're going to be on television, Addy,' Mr. Lawrence said, as if it were a good thing. As if all seventeen-year-old girls dreamed of being told that and Addy should jump up from her seat, squeal, and thank him for the opportunity.
Clearly Addy is not excited about the prospect of being on television. I can relate. I wouldn't want to deal with the pressure of being on television.
So how does your current read begin, and what are your thoughts so far? Please leave the link to your specific post, not just to the front page of your blog.
---
---