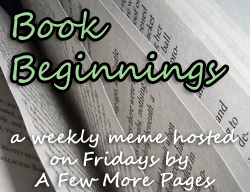 How to participate:
Share the first line (or two) of the book you are currently reading on your blog or in the comments. Include the title and the author so we know what you're reading. Then, if you would like, let us know what your first impressions were based on that first line, and let us know if you liked or did not like the sentence. The link-up will be at
A Few More Pages
every Friday and will be open for the entire week.
Thanks to
Becky at Page Turners
for starting this meme and to
Rose City Reader
for inspiring it!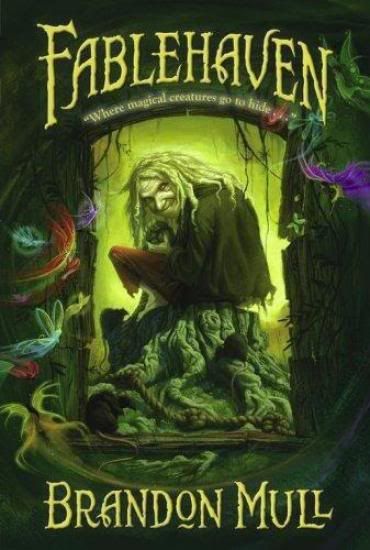 This week I'm sharing the beginning of
Fablehaven by Brandon Mull
. I picked it up at the used bookstore when my Nook ran out of batteries and I had to hang about in town for a few more hours.
Kendra stared out the side window of the SUV, watching foliage blur past. When the flurry of motion became too much, she looked up ahead and fixed her gaze on a particular tree, following it as it slowly approached, streaked past, and then gradually receded behind her.
Was life like that? You could look ahead to the future or back at the past, but the present moved too quickly to absorb.
This is a surprisingly introspective beginning for a middle grade fantasy novel. Since I've finished the book already, I've got to say that I don't think the rest of the book quite lives up to this beginning. But it was a pretty exciting story!
So how does your current read begin, and what are your thoughts so far? Please leave the link to your specific post, not just to the front page of your blog.
---
---